Become a Blazing Fast Skater
Do you struggle to blow past opponents out on the ice?
Do you wish you were more explosive so that you could blow by other players and get yourself more breakaways?
What if we could increase your starting speed, acceleration, and top speed on the ice, so you can start dominating every game you play?
Speed kills in the game of hockey.
And this isn't a secret...
Everyone knows that the best players are usually the fastest players.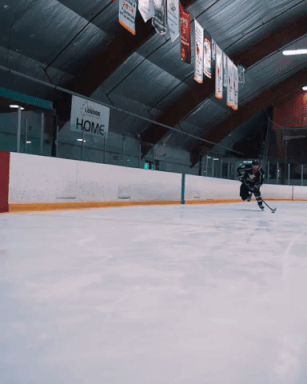 And if you're reading this page I can bet that you want to be one of the best players everytime you step out on the ice, right?
Well, there is a good chance that your speed is holding you back...
And currently you aren't anywhere near your TRUE speed potential on the ice...
You may feel like you were born with bad genetics for speed, or you're never going to get any faster...
But I'm happy to tell you - this isn't true!

You could be much faster than you are right now, and I'm going to help you get there!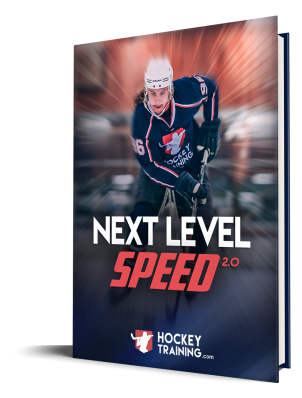 Introducing our "Next Level Speed 2.0" Hockey Training Program!

This is a full 3-phase hockey training system that is designed to turn you into a completely new, and blazing fast player.
Within the program we will be increasing your starting speed so you can be more explosive, improving your agility and change of direction so you can create more space on the ice, and working on bringing your acceleration to all new level so you can start blowing by opponents, getting more breakaways, and scoring more goals!
One of the biggest complaints we hear from hockey players is that they lack explosiveness on the ice and struggle getting to top speeds that they need to be a dominant player.
Does this sound familiar? Don't worry you aren't alone. Even the best athletes can struggle with power and explosiveness on the ice.
This is when the Next Level Speed 2.0 Hockey Workouts come into play.
This program takes you through hockey specific workouts that are designed to drastically improve your skating speed...
The 3 phases within the training program will build on each other so that by the end of the third phase you will be the fastest you've ever been and be the player out on the ice that is blowing by players on a regular basis!
This is embarassing, but worth telling...
Growing up as a kid I was always a decent skater, but whenever I tried to make the jump to the next level my speed was something that held me back...
I was never one of the fastest kids on the ice at tryouts...
And that lead to me getting cut from multiple hockey teams...
Year after year I was told that I was one of the last cuts, and that stung...
But, it got better...
As I got older I started to learn how to train like a hockey player...
Coach Dan, who is the brains behind all of the hockey training workouts here at HockeyTraining.com, ran me through hockey speed workouts that changed the game for me...

Within just weeks I started to feel faster on the ice...
I went from almost never getting a breakaway in a game, to suddenly getting a couple each game I played...
And naturally, I started to score more goals and dominate on the ice with my new speed...
And here's the great part:
You too can get these same amazing results on the ice!
Coach Dan has put together the absolute best hockey speed program out there, that will turn any hockey player into a better player within just weeks!
Next Level Speed 2.0 is the real deal, and I can't wait to have you join and see the results yourself on the ice...
Here's What You're Getting Today:
Full 3-Phase Hockey Speed Program
You are getting access to a complete "done for you" Hockey Speed Training Program.
This includes 3 phases of hockey speed training, with each phase building on each other so that by the end of the program you are going to be a completely brand new and improved hockey player.
Each phase includes a schedule showing you exactly how to lay out your training, and exercise demonstrations so you know exactly how to do each exercise.
There are four hockey speed guides in the member's area that will teach you how to train speed specifically for hockey and the "why" behind it, so you understand why everything is laid out out like it is in the program.
Alone this Next Level Speed 3-Phase program is enough to have you skating faster, blowing by opponents on a regular basis, scoring more goals and dominating on the ice...
But we've got a few bonuses for you today included with NLS 2.0!
Limited Space Speed Workouts
These hockey speed workouts are for the times when you don't have much room to work with...
Whether it is the winter and there's snow on the ground, time is tight and you have to train at home, or you're traveling and at a hotel - whatever the case - these workouts are perfect for when space is limited!
Although these workouts don't require a lot of space, they are still very effective for hockey speed...
Coach Dan has created some great hockey specific speed workouts that will give you a great workout in a limited amount of space!
These are some of my favorite hockey speed workouts to do when I can't make it to the gym.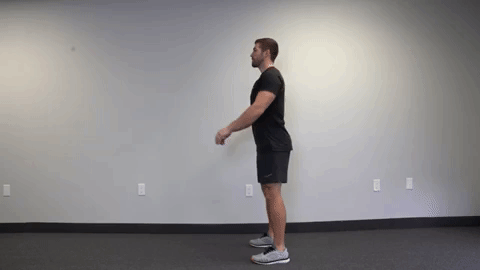 Team or Partner Speed Workouts
Do you know another hockey player that might be interested in training with you?

We've added hockey team/partner workouts that can be done by 2+ hockey players.
This adds in some unique hockey exercises that you probably haven't seen anywhere else.
Not only is this training great for hockey speed, it can actually get competitive and be a lot of fun!
These workouts are great for hockey coaches, but also just for any hockey player who can find a partner to train with.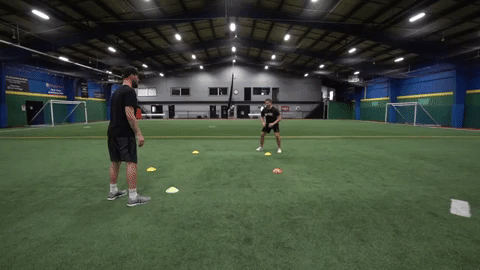 Hockey Players Have Seen Amazing Results
I'm confident you are going to see some amazing improvements in your speed with this Next Level Speed 2.0 Program...
Coach Dan is a high-level hockey strength, conditioning, and speed coach that has worked with hundreds of hockey players from youth players, teenagers, high-level junior and semi-pro players and even NHL players...
He has carefully designed this program to get you the best results in the shortest amount of time possible.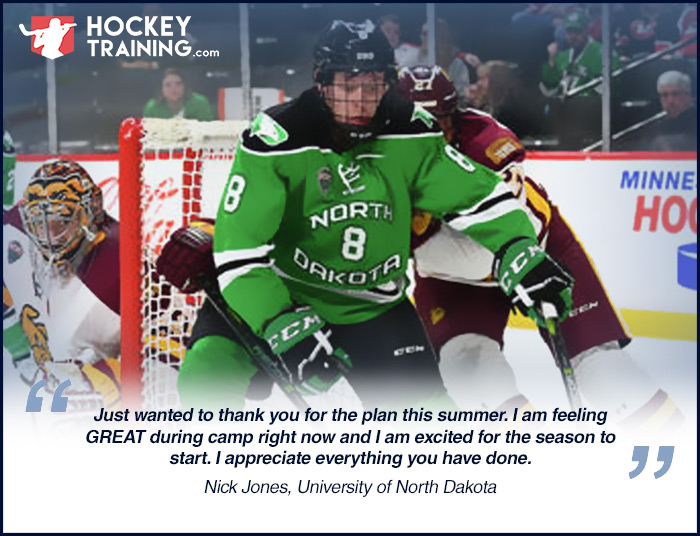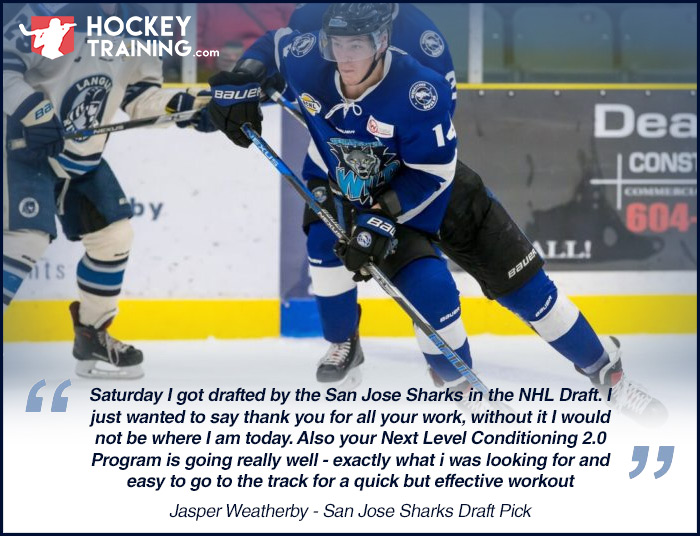 Before we get to the price, consider that if you were to get a training program created for you an average trainer would usually charge $300-$750 for a 3-phase program...
And if you wanted a hockey specialized trainer, like Coach Dan, who works directly with NHL players and other professional athletes, they will often have a much higher rate...

You could be looking at upwards of $500-$1,000 PER Phase ($1,500-$3,000 total price for 3-phases)...
With the Next Level Speed 2.0 program, you are receiving a full 3-phase hockey specific speed program from a high-level coach.
This professionally designed hockey training program won't cost you thousands of dollars though...
It won't even cost you $1,000...
Nope, it isn't even $500...
The full 3-Phase Next Level Speed 2.0 Hockey Training Program + bonus workouts is just $97!
Yup, just $97 - less than what you'd expect to pay for just ONE training phase from a local trainer who isn't specialized in hockey training!

Just click on the green button below to join us now and get started taking your hockey game to the next level with our Next Level Speed 2.0 Program!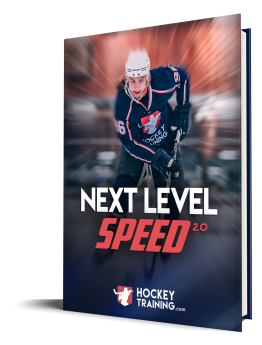 But that's not all you're getting!
As a special bonus we've decided to include over $150 worth of hockey training materials in the member's area for you, at no cost!
These FREE bonuses include our:
#1 - Accelerated Results Package
Our accelerated results package includes a series of hockey training manuals that will help you get even better results with your training!

Included you will receive the following manuals in the member's area:
Recovery Explained
Recovery Strategies
Preferred Food Grocery List

Healthy Meal Recipe Booklet
Healthy Smoothie Recipe Booklet
Goal Setting Notebook
Warm Up Program
#2 - Hockey Speed Webinar
This is a bonus webinar that we ran privately for hockey players. It will teach you more about hockey speed training, and help you train like a hockey player!
#3 - Hockey Skills Drills
As an additional bonus you will also receive access to our "Hockey Skills Drills" program that includes off-ice skills workouts for stickhandling and shooting. This includes video demonstrations of each drill, and training sheets to follow for those looking to put in the extra skills work!
#4 - Hockey Speed - The Guide To Skating Faster
You will also receive a digital version of our Amazon best selling book in the hockey category - "Hockey Speed". This is a 60+ page book that teaches you all about hockey speed and how to become a faster skater out on the ice.
The Hockey Skills Drills program, Speed Webinar and Hockey Speed Guide alone sell for $86, and you're getting all three for FREE, along with the other valuable bonuses listed above!
Get Faster In 2 Months Or Your Money Back!
100% Satisfaction Guarantee
As with all of our hockey training programs, I stand completely behind this Next Level Speed 2.0 Program and I am offering you a 60-day 100% money back guarantee.
If you don't notice big improvements in your speed on the ice, or if you don't get teammates or coaches commenting on your increase in speed, or if you don't start burning by opponents on the ice I will refund your money.
If you aren't satisfied with the training for any reason you can email me at Kevin@HockeyTraining.com and let me know. I will refund your full payment without question.
That is how confident I am that you will absolutely love the program and notice big improvements in speed after just weeks of training.
Let's get you started now! Click the green button below!
Note: The Next Level Speed 2.0 Hockey Training Program is a completely downloadable series of e-manuals and videos. No physical products will be shipped. After you order, you will get INSTANT ACCESS to download the product guides onto your computer (no waiting or shipping costs). The format for all manuals, workbooks, and checklists, is PDF, which can be viewed on Mac or PC, and even most mobile phones.
ClickBank is the retailer of products on this site. CLICKBANK® is a registered trademark of Click Sales Inc., a Delaware corporation located at 1444 S. Entertainment Ave., Suite 410 Boise, ID 83709, USA and used by permission. ClickBank's role as retailer does not constitute an endorsement, approval or review of these products or any claim, statement or opinion used in promotion of these products.
Copyright © Hockey Training