Hockey Performance Specialist Designs Revolutionary Training Kit To Build Unstoppable Hockey Speed...
What you're going to see today is unlike anything you've ever seen in the hockey industry...
And it's the most surefire way to help any hockey player (of any skill level or age) become a blazing fast skater...
You see, many hockey players think you have to be born with speed and if you're not a fast player than you never will be a fast player...
That's just simply not true...
And on this page, you'll get access to a new system that can help any hockey player gain speed in just 30 days...
The 3 Pillars Of Speed That The World's Fastest Hockey Players (Like Connor McDavid) Have...
Stabilization and Deceleration
Lateral Power and Change of Direction Speed
Complete Speed Development
Stability represents control, and deceleration represents your ability to absorb and redirect forces. Think of this as your start-stop speed.
Hockey players need to decelerate and then reaccelerate in another direction as rapidly as possible whilst maintaining or regaining as much momentum as possible.
To have true complete speed development, hockey players need a well-rounded combination of starting speed, acceleration and top speed.
Each of the above three pillars carries its own unique science, drills, and program design strategies.
However, they all play into the same end goal of you having unstoppable speed out on the ice.
When you combine…
The stabilization and deceleration to remain coordinated and technically efficient even at the highest velocities with instantaneous direction change...
The lateral power and mental/physical agility to increase your hockey IQ and maximize both your stride length and stride frequency…
And the complete speed development you need to blow by your opponents in all real-time game scenarios…
Then you have created the perfect hockey training programming concoction to develop NHL like movement abilities out on the ice.
With that said, there is a set of equipment you're going to want to get your hands on so that you can maximize how much improvement you can make in the shortest timeframe possible.
The best part?
You will only need three pieces of equipment and they are lightweight and easily transportable to any training environment...
The Toolkit Every Hockey Player Needs To Unlock Unstoppable Speed That Will Leave Fans, Coaches, and Scouts Jaws On The Floor...
Over the last year, we've been developing this hockey training kit every hockey player should have access to...
We've included the three most powerful hockey-specific speed training tools into one hockey training bag...

(1) Edge Work Enhancer Ladder

(6) Explosive Speed Rings

(1) Hockey Reaction Ball
Each tool was carefully chosen to allow any hockey player who has access to the Hockey Speed Kit to upgrade their explosiveness and skating speed from home.
Let's take a look at how each tool can help you unlock amazing speed improvements on the ice...
Edge Work Enhancer Ladder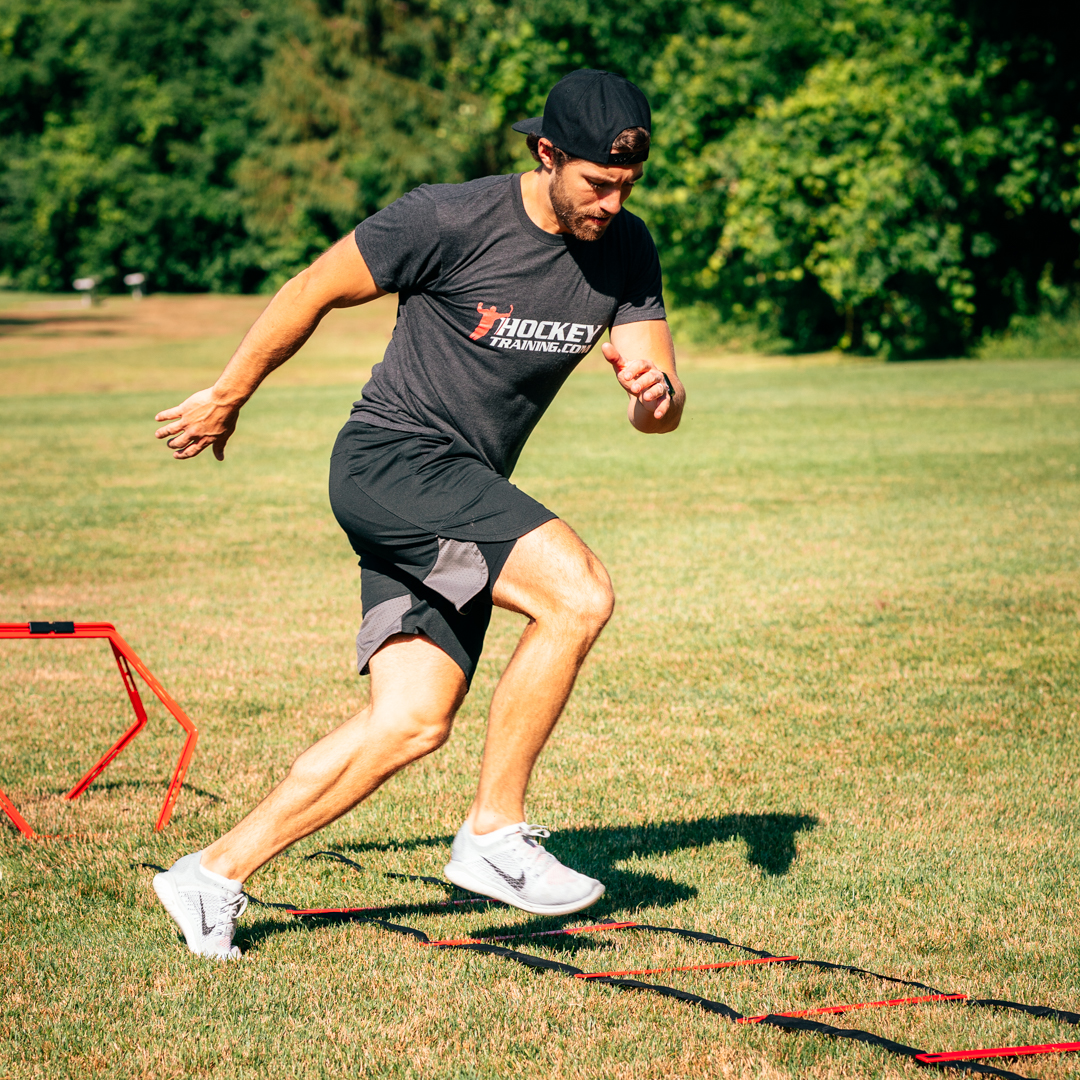 What Is The Edge Work Enhancer Ladder?
This is a speed/agility ladder that you lay flat on the ground for quick feet, speed, and edge work training. It folds into a compact size and comes with its own storage bag.
Why Is It Beneficial For Hockey Speed And Overall Performance?
Elite hockey athletes must create a stable balance around the ankles because the greater amount of force the ankles can safely absorb and produce results in their ability to transfer into better edge work and overall better skating.
In addition to lower body force production, strengthening the stabilizing muscles around the ankle helps prevent the chronic issues associated with high-velocity motion such as shin splints and tendonitis.
Lastly, and perhaps most importantly, increased ankle stability leads to enhanced proprioception.
Proprioception is the body's ability to realize its place in space (think of having better "body awareness" out on the ice).
If you're skating and you're unable to stabilize the ankle joint structure, the body will send alert signals to the brain warning that the tissue structure is in danger.
You can think about it like how your body warns you before you drop down too low into the splits — it lets you know:
"Hey! You're going to get injured if you go further than this."
Proprioception limits optimal ranges of motion because this safety-measure the body has in place will prevent you from creating deep angles on your inside/outside edges, and thus, reduce your skating potential.
Elite skaters like Sidney Crosby don't have these warning signals in place because their ankle stability can both absorb and redirect very high levels of force, and because of this you regularly see him hit excellent edges on a moment's notice and slip in and out of mohawk turns like they are nothing.
Ankle stability leads to superior proprioception, and superior proprioception leads to superior balance and awareness during high-speed movement.
No tools train ankle stiffness and coordination better than the speed ladder which is why I am a huge fan of including them within the program design of hockey players who have access to them.
They have a huge variety of applications that can be used in any one of the three pillars above -- it is a very versatile tool and one I think should be in every serious hockey players toolkit.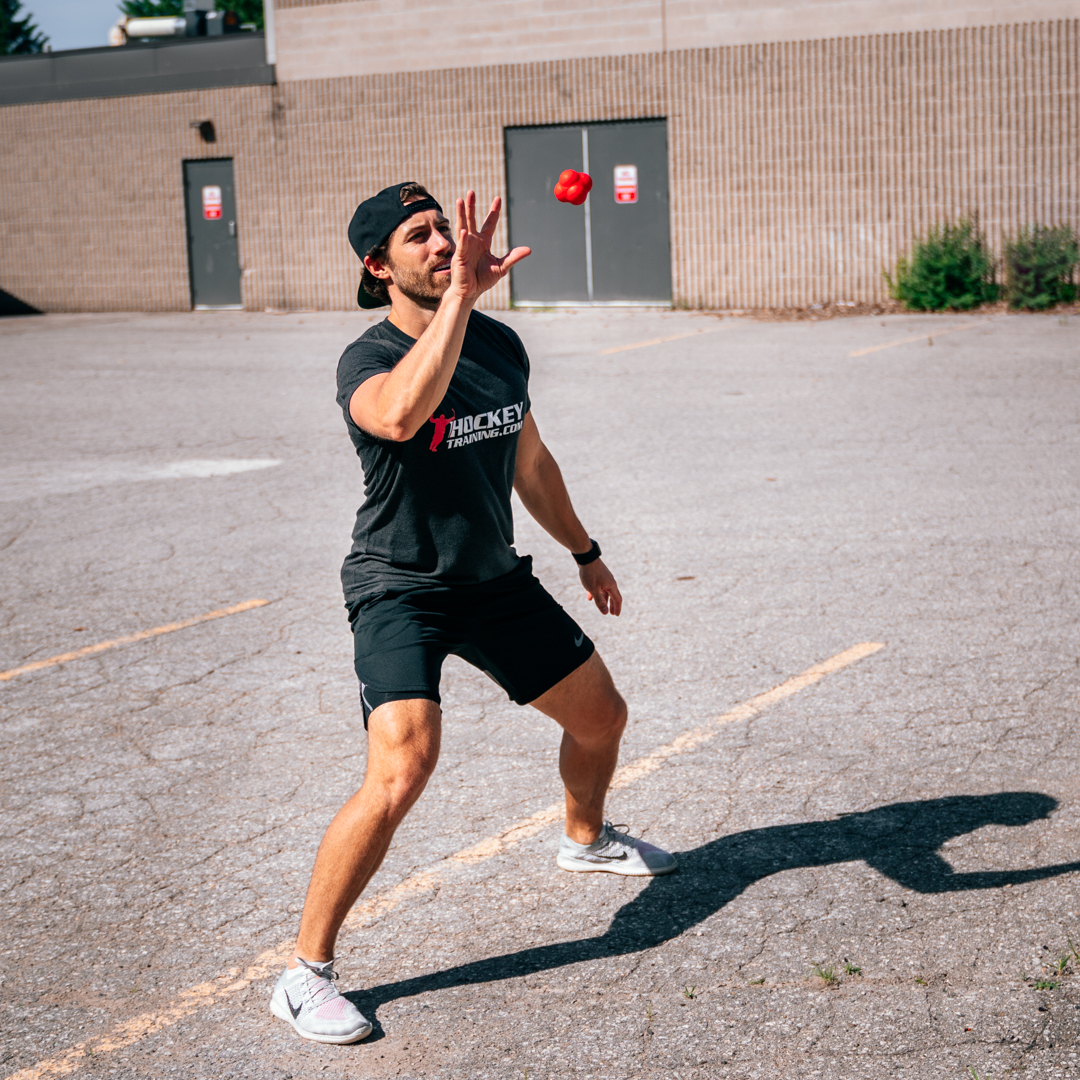 What Is The Hockey Reaction Ball?
This is a six-sided ball that will bounce unpredictably when thrown against a wall for reactive agility and speed training.
Why Is It Beneficial For Hockey Speed And Overall Performance?
The lopsided nature of the reaction ball design forces it to bounce in unpredictable patterns.
This is a great and simple way to optimize the "mental agility" pathways we discussed above regarding the optimization of your reaction time as well as both your offensive and defensive awareness.
Although the tool may seem simple on the surface, there are a wide variety of drills that you can include to any speed, agility, or conditioning workout to add a mental component to your training.
The mental component to training is something so many hockey players forget, yet, if you talk to any NHL player one of the first things they will tell you is how much of the game is mental rather than physical.
Even Wayne Gretzky was famous for saying "I skate to where the puck is going to be, not where it has been."
Your mind is a tool just like anything else in your body, it can and SHOULD be trained on a regular basis!
The reaction ball is an effective way you can simultaneously train your mind and your body at the same time so you can achieve that mind-body connection you need to become a better hockey player.
If you've ever seen a hockey player who looks good in practice but panics or struggles in a high-paced unpredictable game atmosphere, you've seen a player that could benefit from the Hockey Reaction Ball.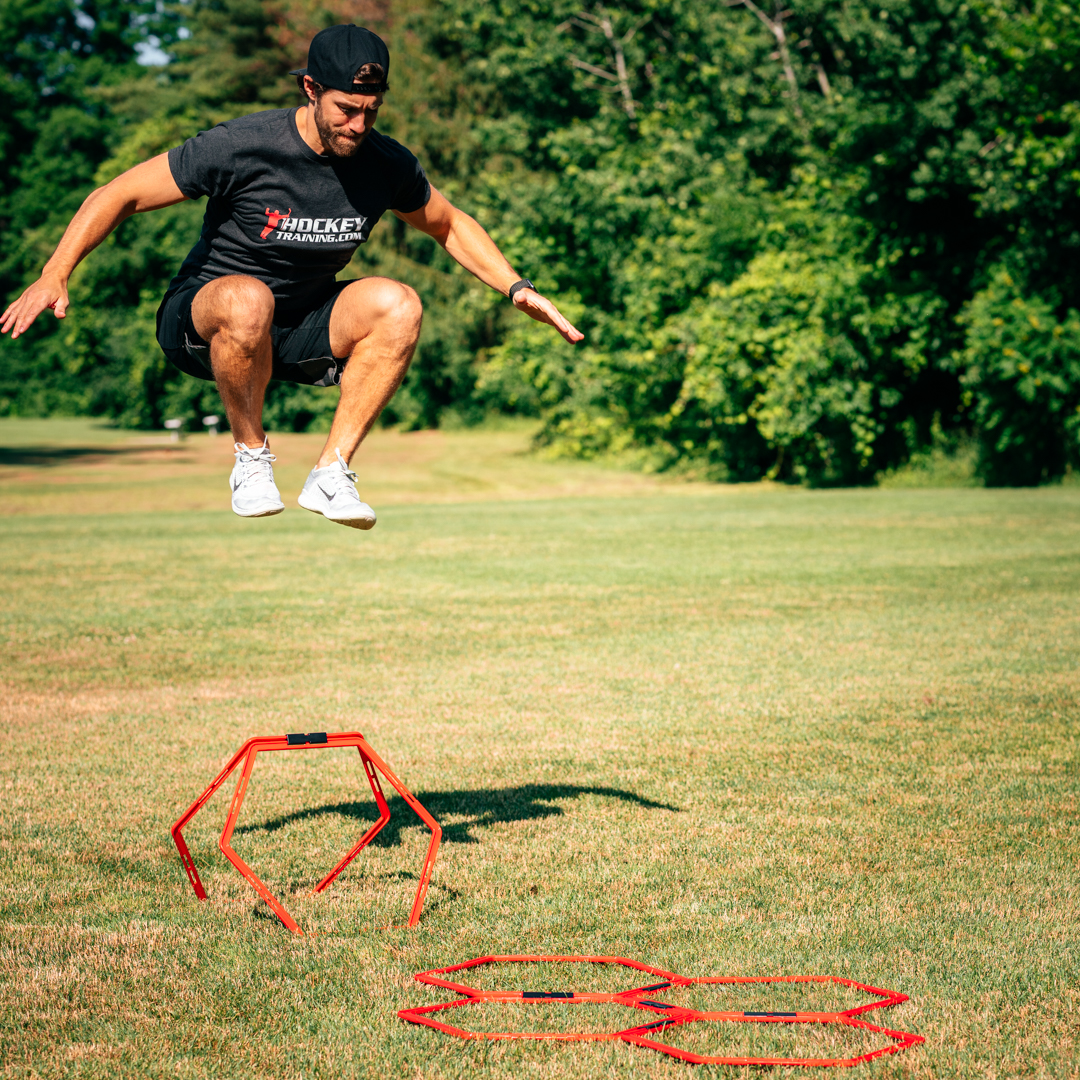 What Are The Explosive Speed Rings?
Included are six rings that can be used on their own or together in a variety of different ways utilizing the easy-to-use clips. They are great for hockey speed, explosiveness, and edge work drills.
Why Are They Beneficial For Hockey Speed And Overall Performance?
These explosive speed rings are a 3-for-1 bonus for hockey players because of their versatility.
You can lay them flat to perform dozens of different edge work and plyometric drills (excellent for that first step quickness we discussed above).
Or stand them up and connect them together to create mini-hurdles used for the most explosive type of plyometric training that all hockey players should be doing.
The hurdles are an excellent way to tackle the complete speed development department through various power highways:
Vertical power-based exercises are excellent for explosive starting speed and acceleration.
Horizontal power-based exercises are excellent for deceleration and top speed training.
Finally, lateral power-based exercises maximize your stride length and stride frequency.
These three "power highways" are best trained using the objective measures that the hurdles provide you.
Lastly, we use them as markers/cones for many of our hockey speed drills - eliminating the need to carry around another piece of equipment (cones) for your training.
This is a lot of boxes being checked with only one item, and it too can be very effectively programmed into your hockey training no matter what pillar you are working on.
But Wait, There's More...
If there's one thing we know from our experience with training thousands of hockey players...

It's that a tool is only as good as it is applied...
You can have all of the best fancy tools and equipment, however if you don't know how to use them properly in a true hockey-specific training system...
They aren't much good...
Thankfully we have one of the most popular hockey performance specialists on the planet in our corner...
And Coach Garner has taken all of the guesswork out of how to use the tools in the Hockey Speed Kit...
Because we're including our all-new hockey-specific speed system with the kit...
30-DAY BREAKAWAY SPEED SYSTEM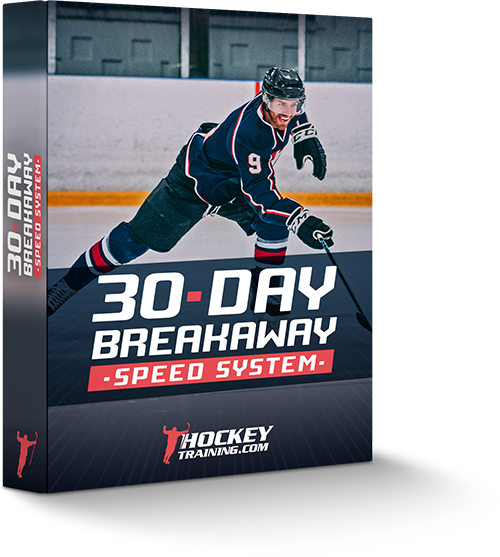 The Done-For-You Blueprint For Upgrading Your Explosive Speed In Just 30 Days Transforming You To A Completely Brand New And Improved Player!
The all-new 30-Day Breakaway Speed System was designed to take all of the guesswork out of it for you...
So you can train with the most cutting edge methods to get serious results.
This is an intense 30-day progressive SAQ training approach that includes weekly speed, agility, and conditioning workouts to become an elite skater...
You will get access to the comprehensive 30-day schedule that shows you exactly what to do on each day...
And you will be performing each of your high-level workouts with your new Edge Work Enhancer Ladder, Explosive Speed Rings, and Hockey Reaction Ball...
So you can train just like the top NHL players (no matter your age)!
Remember, if your hockey speed isn't at where you want it to be, it's not your fault...
Real speed progress comes from real hockey-specific training and this type of programming only comes from a hockey performance specialist...
That's why each and every workout has been formulated with Youth, Intermediate, or Advanced training options...
So that no matter where you are currently at in your hockey training journey you will be able to see dramatic results after only 30-Days of using the Breakaway Speed System and the advanced training tools found in your Hockey Speed Kit.
The best part?
This new 30-Day Breakaway Speed System can be used as a standalone program or be added to the existing program you're currently running so that you can get better results no matter what your current training schedule looks like...
Your days of guessing and hoping you will be a better hockey player are over...
Get started with the 30-Day Breakaway Speed System today so you can leave fans, coaches, and scouts jaws on the floor with how much progress you have made in a single month of training.
Other Hockey Players Just Like You Are Seeing Their Dreams Come True!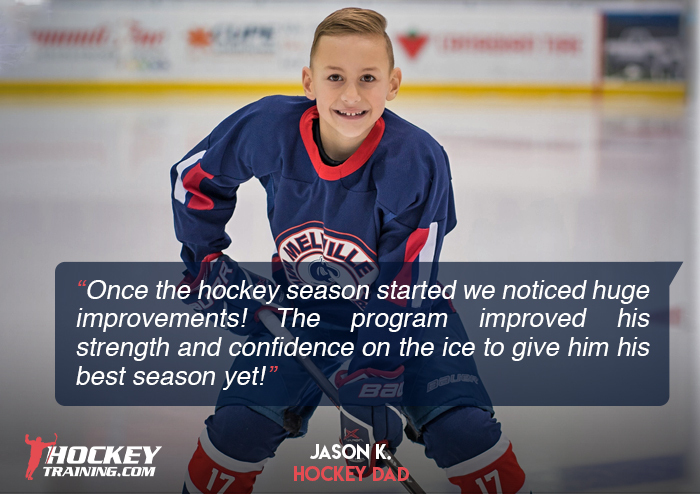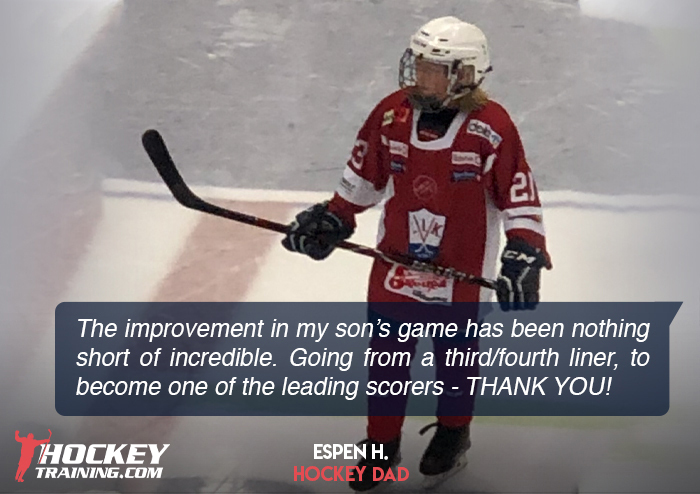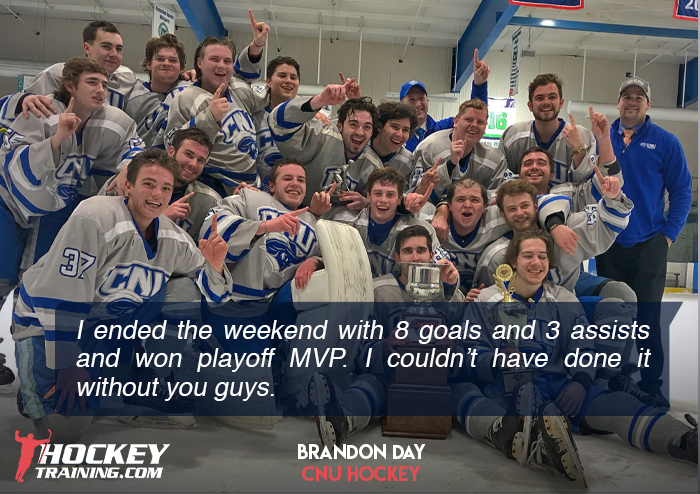 There's Nothing Out There That Can Improve Your Speed In Just 30 Days Like This Hockey Speed Kit!
Honestly, we could charge quite a bit for this Hockey Speed Kit with accompanying 30-Day Breakaway Speed System...
With these high-quality hockey-specific speed training tools that you can use for years to come...
And a 30-day speed system designed by one of the world's most recognized hockey performance specialists...
With exact step-by-step instructions on what to do each and every day during the 30-day speed blitz to make you a faster skater...
This should cost more than it does...
But, because this is our first time launching a hockey training toolkit like this we are introducing this at a special price...
As an exclusive offer, we're listing the Hockey Speed Kit for just $247 (Canadian Dollars)
Yup, just $247 CDN (with free shipping!) for a box sent to your front door with everything you need to become a faster and more explosive skater in just 30 days!
If you're serious about improving your skating speed, get pumped. Because...
You're getting a hockey speed system designed specifically to get you results in the quickest time period possible, that you can use on-demand, without having to fork over thousands of dollars for a personal trainer...
Paired with three hockey speed training tools that you can use to upgrade your skating speed for years to come...
And listen... that's not all I want to give you.
I want to make this decision a complete no brainer for you. And that's why when you purchase the Hockey Speed Kit, we're going to give you 3 bonus programs in our online member's area...
To Further Enhance Your Results, When You Get The Hockey Speed Kit TODAY You'll Get 3 Add-On Programs ($155 Value) Absolutely FREE!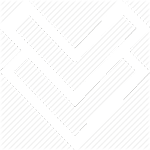 FREE Gift #1: Hockey Hip Fix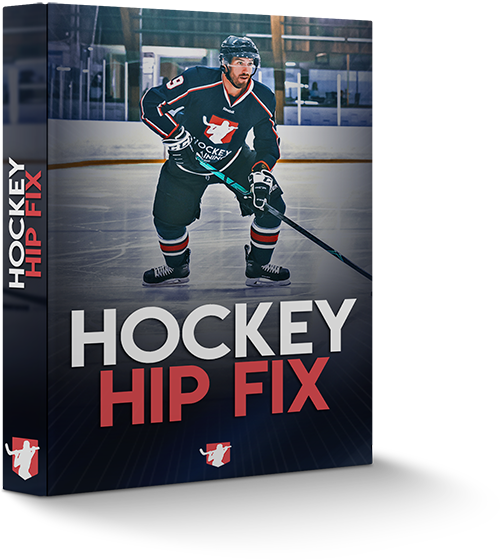 ➜ Full access to our brand new Hockey Hip Fix program that will help you unlock your hips so you can move flawlessly on the ice

➜ See a big increase in skating speed and improved skating technique by using these extra hip mobility routines during the 30-day system
➜ Perfect the Mohawk skating technique with all-new lower body fluidity so you can skate just like your favorite NHL star
➜ Regularly $39 - but included FREE with the Hockey Speed Kit when you purchase today!
FREE Gift #2: Hockey Yoga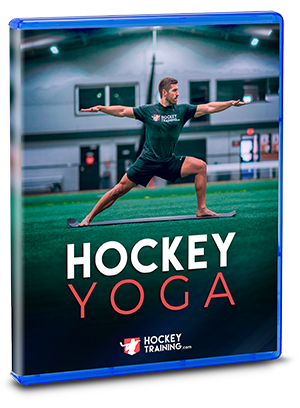 ➜ Improve balance, mobility, and flexibility which all directly relate to skating speed and technique
➜ Scientifically proven to improve breathing capacity which means you will catch your breath in no-time between shifts
➜ Enhances sleep quality which leads to better recovery and improved performance on the ice
➜ Regularly $67 - but included FREE with the Hockey Speed Kit when you purchase today!
FREE Gift #3: Hockey Core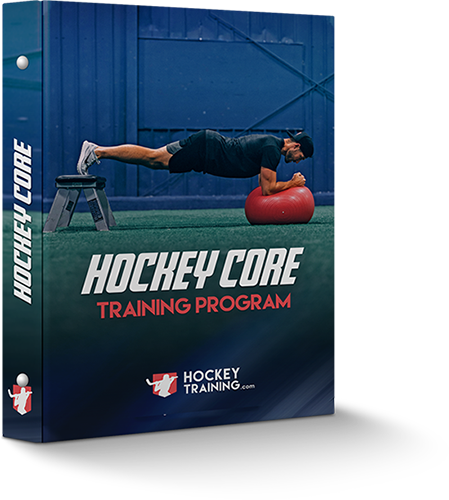 ➜ Add-on hockey-specific core workouts that will ensure you become the most powerful and explosive skater on the ice
➜ Blow pucks past goalies on the regular by using these to improve your rotational core power
➜ Bulletproof your body as you will be able to keep your core stable during extreme forces (like a bodycheck or puck battle)
➜ Regularly $49 - but included FREE with the Hockey Speed Kit when you purchase today!
Frequently Asked Questions...
Q. Will We Need Any Additional Equipment For The Training?
Nope! Everything you need for the speed training is included in the Hockey Speed Kit which will be shipped out to you when you sign up today.
Q. What Age Group Is This Program For?
The 30-Day Breakaway Speed System was designed for players of all ages!

We've included 3 different levels with each workout so that players of any ages or skill levels can see massive improvements in their speed.
Q. Is This All Shipped In The Mail?
Everything in the Hockey Speed Kit will be shipped to your door!
This includes the Edge Work Enhancer Ladder, Hockey Reaction Ball, Explosive Speed Rings, and the full 30-Day Breakaway Speed System.
The free gifts that we've included are found in our online member's area, and you will get instant access to those when you sign up today so you can start training before your kit arrives if you'd like.
Q. Can I Use This With Another Program I'm Following?
Yes! Coach Dan has designed this to be used with any hockey training program you might be using and even provides detailed instructions on how to substitute these Speed, Agility, and Conditioning workouts into your program.
Q. What If I'm Not Happy With The Kit or Results?
We offer a 100% satisfaction guarantee. We are very confident you will love the Hockey Speed Kit and see big improvements with your speed on the ice, but if for any reason you aren't satisfied you can contact us within 60 days for a full refund.
Simply contact us through our blue live chat bubble on our website or email and we will send you instructions on how to ship it all back to us. Once received, we will process your refund.
Q. Alright, I'm Ready! How Do I Get Signed Up?
Awesome, I'm excited and can't wait to see the results you will see with this speed system!
All you need to do is click the blue button below and it will take you over to our Hockey Training Shop to complete your purchase.
Want To Learn More About The Training?
Copyright © Hockey Training